ALliance for Deep RENovation in buildings.
Encouraging investment and accelerating the movement towards a nearly zero energy non-residential building stock accross the EU.
The ALDREN Alliance will be formed and managed from the very beginning of the project, gathering the relevant target groups and key actors of the deep renovation process.
The ALDREN followers will get the information on the progress of the ALDREN project, will have the possibilities to give feedback via the ALDREN Website but they will not directly contribute as the ALDREN Alliance.
The overarching ambition of the ALDREN initiative is to consolidate, promote and implement an extended harmonized procedure, based on the European Common Voluntary Certification Scheme for non-residential buildings (EVCS) and a set of relevant instruments, in order to support building deep renovation operations, all along the process, tackling its organizational, financial and technical components issues.
The ultimate objective of the ALDREN project is to combine, adapt and implement ALDREN procedures in existing procedures to overcome the technical, organizational and financial market barriers and promoting deep renovation of building European wide. The procedures set up in the ALDREN project will be combined in a step-by-step deep renovation approach, from the collected data to the final actual assessment, from the renovation strategy to its implementation.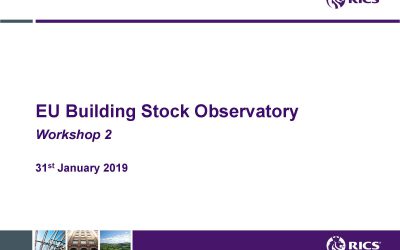 Invited by RICS Data Service group, the ALDREN consortium coordinators Dr Johann ZIRNGIBL and Dr Mathieu RIVALLAIN, with Dr Marta Maria SESANA,  responsible for the ALDREN Building Passport Data Structure definition, joined the 2nd Building Stock Observatory Workshop...
read more
Subscribe to our newsletter and stay updated on the latest news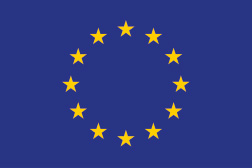 This project has received funding from the European Union's Horizon 2020 research and innovation programme under grant agreement No 754159. The information in this publication does not necessarily represent the view of the European Commission.
© ALDREN. All rights reserved. Any duplication or use of objects such as diagrams in other electronic or printed publications is not permitted without the author's agreement.