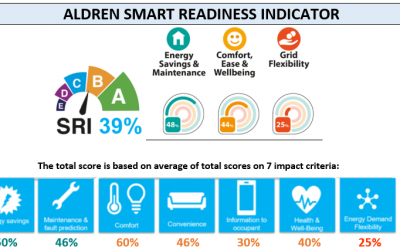 On October 2020 the Commission issued the Delegated Regulation (EU) 2020/2155 establishing an optional common European Union scheme for rating the smart readiness of buildings. Based on the proposed SRI methodology, CSTB and ENBEE worked together to integrate the SRI...
read more

This project has received funding from the European Union's Horizon 2020 research and innovation programme under grant agreement No 754159. The information in this publication does not necessarily represent the view of the European Commission.
© ALDREN. All rights reserved. Any duplication or use of objects such as diagrams in other electronic or printed publications is not permitted without the author's agreement.
Read our
PRIVACY POLICY
–
COOKIE POLICY
.